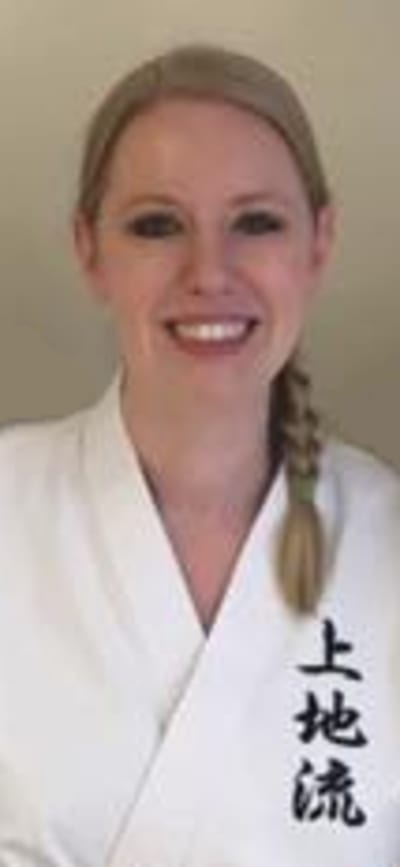 Janine Pulley
Sensei Janine, also known as Doc, is a second-degree black belt who has been studying Uechi-Ryu karate for 5 years. She began her karate career as a child studying Uechi-Ryu in Pepperell, MA. She also studied Kenpo karate for several years as a teenager, but she wanted to return to a more traditional martial art.
Sensei Janine began studying with Hanshi Steve because of his sense of humor and engaging teaching style. His classes were challenging but fun, especially when he incorporates techniques from other arts, like Aikido joint locks and Filipino stick fighting.
Sensei Janine is also an Assistant Instructor at The Dojo – Billerica.
In addition to her karate training, Dr. Janine is also a chiropractor and licensed acupuncturist who owns her own practice in North Andover, MA.