Be Ready For Anything With Billerica's Ultimate Teen Karate Program!
Our Teen Karate Classes are Billerica's greatest workout for teens who want to improve their health and fitness, while also meeting new friends and building positive relationships. And the best part? They will be having a blast while you get a piece of mind knowing they are developing vital self-defense techniques to keep them protected and safe.
We guarantee your child will be taught the proper skills and moves, while also having the time of their lives! Our trained and experienced instructors will coach and teach your teen to be their very best, not only in karate, but it every aspect of their life.
Just fill out the short form below to get started with Teen Karate classes!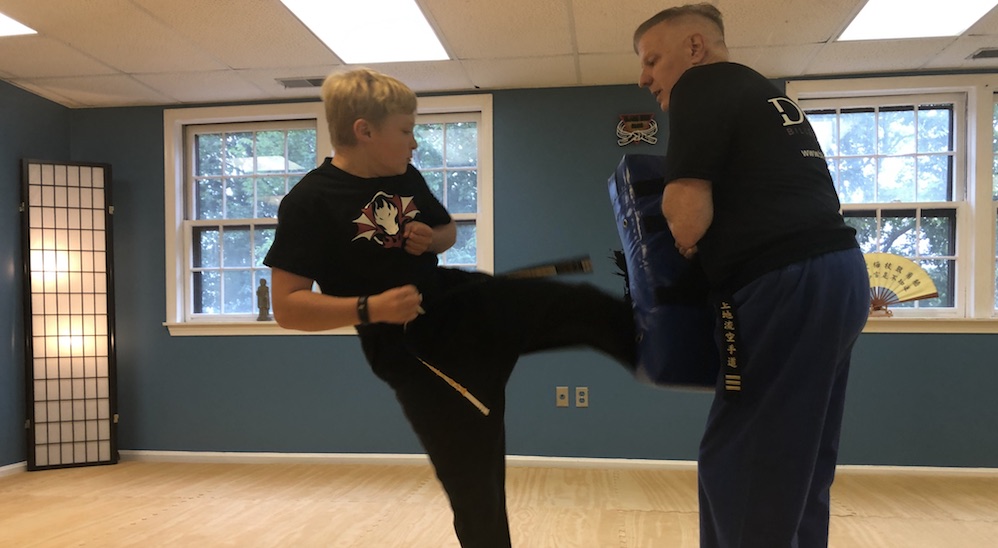 Why Choose Teen Karate Classes?
Your teen will feel right at home at The Dojo - Billerica. We strive to provide a safe and comfortable environment where teens can be themselves and develop confidence, focus, and teamworks skills. Our Teen Karate Classes also offer an incredible workout and will get teens started on learning real-world self-defense. From here in Billerica to nearby Chelmsford and Lowell, our team is giving youths an awesome opportunity to practice athletics, learn life skills, and become the best they can be!
Try out Teen Karate Classes and see:
Improved focus and attention
Improved body awareness and movement
Better overall health and fitness
Decrease in stress levels
And so much more!
Enroll in Teen Karate Classes Today!
If you are interested in learning more about Billerica's greatest Teen Karate program, just visit us at The Dojo - Billerica or fill out the short form below to learn more about how Teen Karate Classes can make a huge difference!